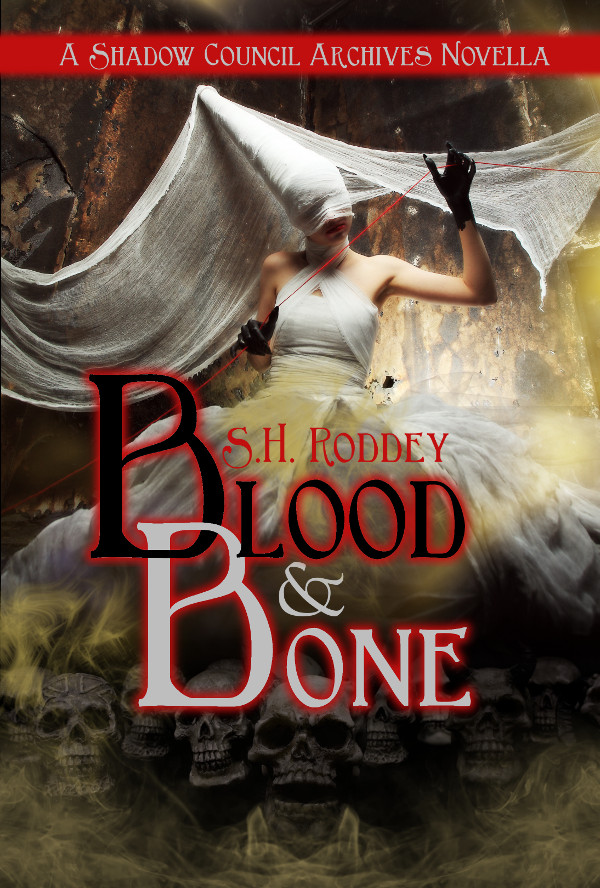 The Brotherhood has returned, with a demon-summoner in Paris. Adam must go to the City of Lights to do battle with an ancient evil. Luke is keeping secrets that may test the limits of Adam's strength and endurance.

There is a greater evil behind The Brotherhood than anyone knows.
S.H. Roddey returns to the Shadow Council Archives, the tales of bygone days in the world of Quincy Harker, Demon Hunter, with Blood & Bone, a tale of intrigue, revenge, magic, lust, and love with ripples that will be felt throughout history. The evil Brotherhood has captured a woman capable of summoning demons, and they plan to unleash her evil upon the City of Lights, Paris. Adam has been enlisted by his sometimes friend, sometimes companion Vlad Dracula to rid the world of this evil.

But there's something about this woman that Dracula isn't telling him, and those secrets may get Adam killed…